TRACK LIST:
1.
Queen Bee And Her Pals
2:56
2.
Ono Soul
3:29
3.
Psychic Hearts
3:59
4.
Pretty Bad
3:59
5.
Patti Smith Math Scratch
2:43
6.
Blues From Beyond The Grave
4:36
7.
See-Through Playmate
2:18
--
8.
Hang Out
4:10
9.
Feathers
2:20
10.
Tranquilizer
2:06
11.
Staring Statues
2:35
12.
Cindy (Rotten Tanx)
3:47
13.
Cherry's Blues
2:05
14.
Female Cop
5:25
15.
Elegy For All The Dead Rock Stars
19:46
--
DGC VERSION (1995)
RITA ACKERMANN ETCHING
GOOFIN 2x12" VERSION (2006)
16.
Teenage Buddhist Daydream
2:36
17.
Just Tell Her That I Really Like Her
3:02
18.
The Church Should be For the Outcast, Not a Church that Casts People Out
6:47
19.
Thoodblirsty Thesbians
6:09
20.
Superchrist
3:10
NOTES
Thurston's first (and, up until 2007's "Trees Outside the Academy", only) true "solo" album, on which he plays guitar, bass, and sings w/ Steve Shelley and Tim Foljahn backing him on drums and guitar. This trio toured in 1994 as "Male Slut" but by the time the record was released they were rarely performing anymore (though they did reunite with Jim O'Rourke on bass in 2001, and the encores on Thurston's 2007 "Trees Outside the Academy" tour were comprised of five Psychic Hearts songs). One 7" single was released, "Cindy (Rotten Tanx)", as well as a music video for "Ono Soul" (which is now available of the Corporate Ghost DVD collection). The album was reissued by Geffen/Goofin' in 2006.
The original DGC double-vinyl release features an excellent etching by Rita Ackermann on the 4th side, reminiscent of her fantastic cover art. The Goofin' 2006 reissue replaces the etching with five exclusive vinyl-only songs recorded during the "Psychic Hearts" era, including the previously unreleased studio version of "Superchrist", a common live staple that did not appear on "Psychic Hearts".
CD comes w/ see-through tray, the tray liner features an image taken from a score composed by Thurston's father (I believe this is what evol.org used to say, anybody want to correct me?).
The original vinyl release has an alternate cover containing more of Rita's art, the 2006 reissue has the same cover as the CD.

RELEASE INFO

VINYL
RELEASE DATE

ORIGIN

LABEL

CATALOG #

05/09/95

US

DGC

?

NOTES: 2x12" side 1+2 clear green vinyl, side 3+4 black w/ etching on side 4.

2006

US

Goofin'

GOO-010

NOTES: 2x12" both black vinyl, no etching, w/ five bonus tracks on side 4
CD
RELEASE DATE

ORIGIN

LABEL

CATALOG #

05/09/95

US

DGC

DGCD 24810

NOTES: ...

05/09/95

Canada

DGC

DGCSD 24810

NOTES: ...

1995

Japan

Geffen

MVCG-174

NOTES: ...

03/14/06

US

Geffen

B000EMGA1M

NOTES: reissue/remaster, no bonus tracks

2006

Europe

Geffen

LC07266

NOTES: reissue/remaster, no bonus tracks. also 0602498797938
CASSETTE
RELEASE DATE

ORIGIN

LABEL

CATALOG #

05/09/95

US

DGC

DGCC 24810

NOTES: cassette version exists, right?
INFO NEEDED FOR THIS RELEASE
Cassette exists?
Scans of vinyl would be appreciated, though I can probably offer them eventually.
Please write me w/ anything that's missing!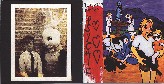 insert panels 1+2 (cover)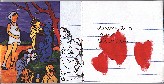 insert panels 3+4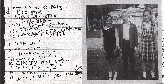 insert panels 5+6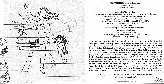 insert panels 7+8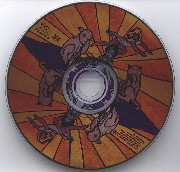 disc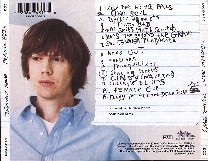 cd back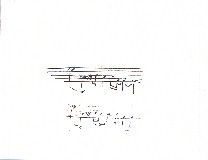 tray liner


japanese CD front


japanese CD back


japanese CD booklet


promotional postcard front


promotional postcard back