TRACK LIST:
1.
Frozen GTR
4:07
2.
The Shape is in a Trance
4:41
3.
Honest James
3:52
4.
Silver>Blue
5:52
5.
Fri/End
3:33
6.
American Coffin
3:58
--
7.
Wonderful Witches + Language Meanies
2:26
8.
Off Work
4:14
9.
Never Day
4:03
10.
Free Noise Among Friends
0:36
11.
Trees Outside the Academy
6:07
12.
thurston@13
2:38
NOTES
The follow-up to "Psychic Hearts" finally sees release, 12 years later. Though this is really only a follow-up in the sense that it's Thurston's 2nd LP comprised entirely (almost) of "songs". Thurston brings his acoustic guitar to the forefront, accompanied by Steve's loyal beats and J Mascis's hot demon shred (not to mention Samara Lubelski's tasty violin licks that dominate the record!).
For more information, see Ecstatic Peace!

RELEASE INFO

VINYL
RELEASE DATE

ORIGIN

LABEL

CATALOG #

2007

US

Ecstatic Peace!

E#91LP

NOTES: 12" picture disc w/ LP cover on side A, thurston pic on side B. clear sleeve w/ one-sided insert. 100 autographed versions exist (E#91LP-A)
CD
RELEASE DATE

ORIGIN

LABEL

CATALOG #

09/07

US

Ecstatic Peace!

E#91

NOTES: CD release
INFO NEEDED FOR THIS RELEASE
Please write me w/ anything that's missing!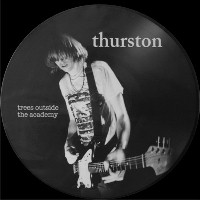 picture disc side 1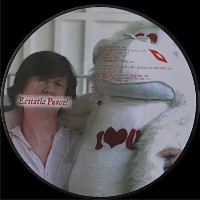 picture disc side 2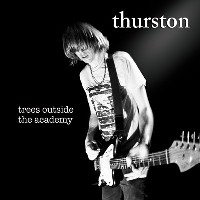 CD cover