TRACK LIST:
1.
Reena
3:47
2.
Incinerate
4:55
3.
Do You Believe in Rapture?
3:11
4.
Sleepin Around
3:42
5.
What a Waste
3:33
6.
Jams Run Free
3:52
--
7.
Rats
4:24
8.
Turquoise Boy
6:14
9.
Lights Out
3:32
10.
The Neutral
4:09
11.
Pink Steam
6:58
12.
Or
3:30
13.
Helen Lundeberg [UK CD BONUS TRACK]
4:38
14.
Eyeliner [UK CD BONUS TRACK]
5:44
13.
Do You Believe in Rapture? (psychedelic mix) [JAPAN CD BONUS TRACK]
3:14

NOTES

Rather Ripped is Sonic Youth's 16th album, and their first without Jim O'Rourke's assistance since "A Thousand Leaves". Here, SY provide a 12-song set of concise melodic rockers, recorded once again at Sear Sound ("Sister" "Experimental Jet Set, Trash and No Star" "Psychic Hearts"), capturing crystal clear guitar tones, both warm and bright. The band's own Echo Canyon studio would close forever shortly before the album's release, and some of the last tracks recorded were two 'Rather Ripped' outtakes that appear on a companion 7". Kim plays bass on all tracks but one, Lee's "Rats", which features Thurston on bass for the first time since "My Friend Goo". Former Free Kitten/Pavement bassist Mark Ibold was enlisted for the subsequent tour, playing bass on most songs, opening the floor for Kim to concentrate on her singing (and dancing!) for the 'Rather Ripped' tunes.

HISTORY

On July 18, 2005, after a couple of weeks supporting "Nurse" in Europe, a three-legged Sonic Youth (minus Lee, and Jim, who was still in the band at that point) played a low-key gig at Flywheel in Easthampton, MA. They debuted four songs, "Helen Lundeberg" "Or" "Do You Believe In Rapture?" and "Pink Steam". Five days later, Thurston played a solo acoustic set at the Flywheel, performing these songs as well as "Eyeliner", suggesting they may have originated as Thurston compositions (all songs are in a previously unused tuning, DD#AD#GG). On August 16th, at a gig in Iceland on the next leg of the European "Nurse" tour, Sonic Youth opened their second encore with a previously unheard tune called "Sleepin' Around". Around this time, a .mov video w/ an instrumental demo of this song appeared on sonicyouth.com's main page. The performance was a one-off, and it wasn't until December 28th at another Thurston/Kim/Steve Flywheel gig that the new songs would be featured again. This time, "Pink Steam" "Incinerate" "Rapture?" "Sleepin' Around" and "Lights Out" were played. A month prior to this gig, Jim had played his last show w/ Sonic Youth, after deciding to move to Japan. The quartet recorded the aforementioned songs at Sear Sound in December & January, as well as more material in the altered "Pavement" tuning that was featured heavily on "Murray Street" and "Sonic Nurse". These songs were mostly Kim's songs ("Reena" "What a Waste" "Turquoise Boy" "The Neutral"). Additional work was done in early 2006 at Echo Canyon, as well as J Mascis's Bisquiteen studio. In April, the band played several shows in Paris as a quartet, noteworthy for the first performance of "Shaking Hell" since 1986 (a perk of having Thurston on bass for "Rats"), the reappearance of "Sunday", and a Jim-less "Stones". They played early single contender "Incinerate" on a French talk show.

"Rather Ripped" was released on June 13, 2006, which was also the first night of SY's North American tour, which was not only their last performance at CBGB before it closed, but also the first performance of Sonic Youth in their new quintet form, with former Pavement/Free Kitten bassist Mark Ibold having joined to provide four-string assistance on the tour. The tail end of the tour found them once again in the unlikely position of opening for Pearl Jam, this time having much more accessible material to assault the crowd with (and they were generally well-received compared to the 2000 run!). Television appearances on David Letterman and Jimmy Kimmel's shows were worked into the tour, performing "Incinerate". The band did a quick jaunt in Australia and Japan at the end of July, before returning for another month of shows in North America, including a stint with the Flaming Lips, Lollapalooza, and a performance of "Reena" on Conan O'Brien's show. They did four California shows at the end of September, and a one-off gig in Paris. Seven European gigs dropped in December, including 2 nights at the UK "ATP Nightmare Before Christmas", which Sonic Youth once again curated. Early 2007 found the band beginning a very extensive touring year, promoting "Rather Ripped" in Mexico, Japan, China, and at another Coachella appearance. Having decided to perform "Daydream Nation" in its entirety for the "ATP Don't Look Back" series (which also coincided with the long-awaited deluxe reissue), SY arranged a number of Daydream Nation shows throughout the year, most of which featured a "Rather Ripped"-heavy encore. Performances in Spain, Germany, and Italy were mixed amongst 'standard' shows (including SY's first shows in Russia since 1989!), which found the fairly noise-less "Rather Ripped" songs stretched out and noisier than ever. From July onward, the "Daydream" gigs outweighed the regular sets. The band ended 2007 with three Texas shows (joined by the newly reformed Meat Puppets!).

PACKAGING

Christopher Wool provides the majority of the artwork for 'Rather Ripped', his stencil/curtain imagery inspiring Thurston by chance. A photograph of a fire hydrant spewing water appears across two pages in the CD booklet, as well as a photograph of the quartet by a fence, but Wool's art comprises the rest of the package. Curiously, the credits in the CD version are written in the same font used on the "Sonic Youth" record, which was reissued while "Rather Ripped" was in production. The vinyl is a considerably different story, featuring two white covers of almost xeroxed-looking Wool art, the "SONICYOUTH" in broken stencil on one side of the sleeve, and a photo of a trashed NYC police car on the other (with the credits in a different font than the CD). Side 1 of the vinyl label features a vintage pic of Geffen with 'goodbye sonic' typed across his afro, with a track list on the reverse. Some copies came with a lyric booklet put together by Thurston that arguably outdoes the rest of the artwork, featuring a gold print of the police car on the outside covers, and sixteen pages of creative cut/paste collage with a different theme for every song.

CREDITS/LINERS

Produced by Sonic Youth with John Agnello
Recorded by TJ Doherty at Sear Sound, NYC December 2005-January 2006
Sear Sound assistant engineers: Chris Allen, Aaron Mullan
Additional recording at Echo Canyon NYC by Aaron Mullan and Lee Ranaldo, January/February 2006, and Bisquiteen, Amherst MA, by John Agnello February 2006
Additional vocal production: Don Fleming
Mixed by John Agnello at Sear Sound, NYC and Water Music, Hoboken NJ Febuary 2006
Water Music assistant engineer: Anthony Fontana
Art by Christopher Wool, courtesy Luhring Augustine Gallery, NYC.
Band photography by Amanda DeCadenet
Front cover design by JP Robinson
Design by Thurston Moore and Brandy Flower
(*the vinyl edition instead reads: "LP Layout by Jeff Nicholas at The Uprising, LA")
Mastered by Greg Calbi, Sterling Sound, NYC, March 2006.

Thanks to J Mascis, Artie Smith, Joel Mark, Michele Fleischli, John Silva, Christine Wolff, Richard Grabel, Eric Dimenstein, Aaron Mullan, Eric Baecht, Tomoko Okamoto, Nic Close, Dan Mapp, Jeremy Lemos, Jim O'Rourke, Leah Singer, Bently Anderson, Chris Habib, Andrew Kesin, Katie Erdman, Coko Hayley Gordon Moore, Marlene Tsuchii, Tannis Root (the LP credits end at 'Coko')

SONIC YOUTH: Thurston Moore Kim Gordon Lee Ranaldo Steve Shelley

All songs by Sonic Youth
Published by Sonik Tooth (BMI)

Management: SAM

www.sonicyouth.com

ADDITIONAL NOTES

Working title: "Jams Run Free"

Thurston, Kim, and Coco appeared on the television show "Gilmore Girls" playing a brief section of "What a Waste". In a later episode, "The Neutral" and "Pink Steam" are heard on a character's stereo.

An early advance copy featured many alternate titles: "Stonesy" (Reena), "Rapture (naked mix)", "Sleeping Around", "Jagged Brain" (Jams Run Free), "Lights Out (primary)".

See here for the Rather Ripped lyric booklet given away at shows and included w/ some vinyl copies.

For more information on songs (including lyrics, who played what, when the songs were first and last performed, and other trivia), please visit the Song Database.

RELATED RELEASES

RATHER RIPPED ALBUM SAMPLER -- promo sampler featuring 4 songs from the album.

INCINERATE -- promo CD single featuring LP version.

HELEN LUNDEBERG/EYELINER -- 7" featuring 2 outtakes from the album.

RELEASE INFO

VINYL
RELEASE DATE

ORIGIN

LABEL

CATALOG #

06/06

US

Goofin'

GOO-11

NOTES: alternate cover, some copies include lyric book

07/15/16

US/Europe

Geffen/Ume

B0023740-01

NOTES: reissue with same art as CD
Newly remastered from original stereo analog masters.

CD
RELEASE DATE

ORIGIN

LABEL

CATALOG #

04/06

US

Geffen

491

NOTES: advance promo CD, several versions

06/13/06

US

Geffen

B0006757-02

NOTES: standard CD release

06/05/06

UK

Geffen

9878304

NOTES: bonus tracks "helen lundeberg"/"eyeliner"

06/06

Japan

Geffen

?

NOTES: bonus track "rapture (psychedelic mix)"

06/06

Ukraine

Geffen

0602498783023

NOTES: bonus track "helen lundeberg"
INFO NEEDED FOR THIS RELEASE

Need more information on various releases.
Please write me w/ anything that's missing!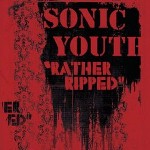 cover


advance promo CD back cover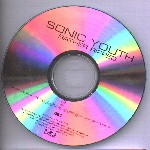 advance promo CD disc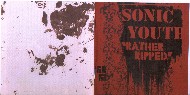 CD booklet 1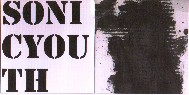 CD booklet 2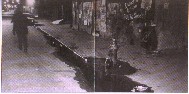 CD booklet 3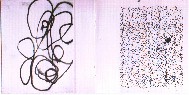 CD booklet 4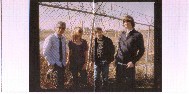 CD booklet 5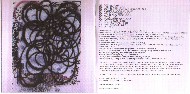 CD booklet 6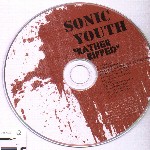 CD disc


CD back cover


CD tray liner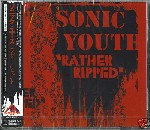 japan CD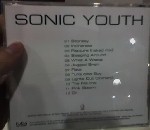 early advance promo CD w/ alt track listing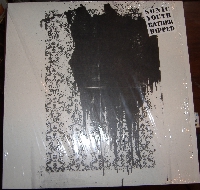 vinyl in shrinkwrap w/ sticker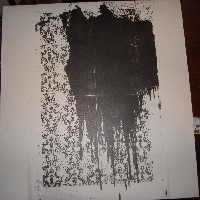 vinyl cover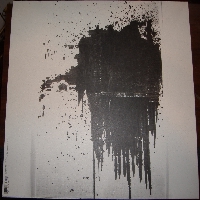 vinyl back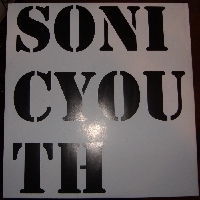 vinyl sleeve side 1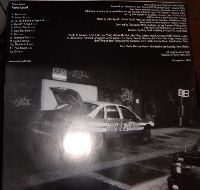 vinyl sleeve side 2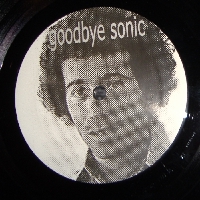 vinyl label side 1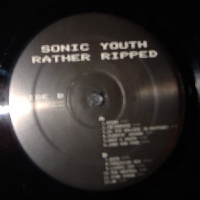 vinyl label side 2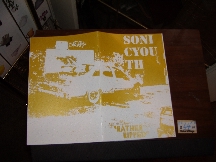 lyric booklet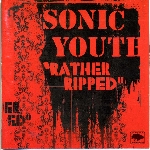 ukrainian CD cover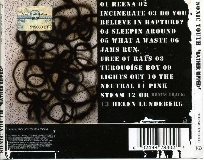 ukrainian CD back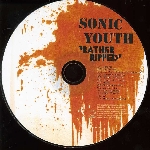 ukrainian CD disc