TRACK LIST:
1.
Pattern Recognition
6:33
2.
Unmade Bed
3:53
3.
Dripping Dream
7:46
--
4.
Kim Gordon and the Arthur Doyle Hand Cream
4:51
5.
Stones
7:06
6.
Dude Ranch Nurse
5:44
7.
New Hampshire
5:12
8.
Paper Cup Exit
5:55
--
9.
I Love You Golden Blue
7:02
10.
Peace Attack
6:10
11.
Kim Chords [UK/JAPAN CD BONUS TRACK]
5:58
12.
Beautiful Plateau [JAPAN CD BONUS TRACK]
3:06

NOTES

Sonic Nurse is Sonic Youth's 15th album. With Jim O'Rourke continuing his role as the 'fifth sonic', the album feels like the logical continuation of the ground established with "Murray Street", but through the revisitation of "vintage" sonic tunings, mixes the complexity of the quintet dynamic with a familiar overtone (just over half of the album is written in the modified 'Pavement tuning' that premiered on 'Murray Street', while the other half features tunings such as GGDDD#D#, which date back to "Kill Yr Idols", and the classic "Expressway" tuning EG#EG#EG#). Unlike the previous two albums, "Nurse" clocks in over an hour, with ten tracks, most featuring extended instrumental extrapolations. The band continues to provide exclusive online 'enhanced' CD content, this time including a video for album closer 'Peace Attack' and a rare insight into their songwriting process as the band composes 'Paper Cup Exit'.

HISTORY

In February 2003, Sonic Youth introduced two new songs into their set while on the Japanese leg of the "Murray Street" tour. The first, a strange, charging instrumental entitled "1234", opened the first show, and was never played again after the five Japan dates. The second, an explosive, noisy Kim rocker called "Mariah Carey & the Arthur Doyle Hand Cream", would be played at every single show in 2003, and offer the first glimpse at their next record, still over a year away. A 7" split single containing this song backed by an Erase Errata track was released on Narnack Records early in the year (Kim's Mariah fascination had fueled most "Kool Thing" breakdowns on the 2002 tour). An improvisational set at the Anthology Film Archives in NYC on April 12th was eventually released as SYR6. This was followed by the band's first appearance at the Coachella Festival in California, and a six-song (three of which aired) filming for the PBS Soundstage program. The band headed to Europe in late May for two shows, before embarking on a summer tour in the United States (including many shows opening for Jim's good friends Wilco). On June 16th, the band debuted another song, "Peace Attack", a great, elegiac Thurston tune that would close "Nurse" (though rarely played during the actual "Nurse" tours over the next two years). The band played some stray shows after the June tour, including a Wantaugh gig w/ the Stooges (a Michigan date was rescheduled due to rolling blackouts). In November, the band debuted three more new tunes ("City Grass", later 'Stones'; "Maaco", later 'Dripping Dream', and "Unmade Bed", later 'Unmade Bed') at a secret gig in Easthampton, MA. Their final gig of 2003 was at Matt Groening's installment of the All Tomorrow's Parties festival, in Long Beach, California.

Their next semi-public appearance was on March 10th, 2004 at a private party for Christian Dior Homme. Four more 'Nurse' tunes made their debut at this show, "New Hampshire" "I Love You Golden Blue" "Paper Cup Exit" and "Pattern Recognition". One more, "Dude Ranch Nurse", made its premiere a week later while the band was in Texas for 3 dates. By this point, the album had been recorded and mixed (once again in Echo Canyon, their last full-length recording made there), and would hit the shelves in June---officially titled "Sonic Nurse", based around the theme of the artwork, a series of Richard Prince paintings reflecting various "____ Nurse" characters. After a performance of the "single" Unmade Bed on the Tonight Show, the band headed to Australia and New Zealand for the first time since 1998, to play a series of riveting shows with set lists jam-packed with hot, fresh Nurse tunage as well as Murray Street leftovers and a variety of vintage gems (most of which were also performed on the "Murray Street" tours, though the long-absent "PCH" made a welcome reappearance w/ Jim on bass and Kim on trumpet!). After returning home, they played "Unmade Bed" again on Late Night w/ Conan O'Brien, and toured for just over a month in North America (followed by a brief 7-show tour of Europe). Their North American tour also included a stop at the "Late Late Show", to play a furious (and only slightly truncated!) version of album opener "Pattern Recognition". After Europe, they played two New York gigs, two shows in Missouri and Louisiana, made a rare appearance in Mexico City, before ending the year with a very triumphant follow-up to their 1991 performance at Neil Young's all-acoustic Bridge School Benefit concert in California. This time around, the band came prepared, with an amazingly tight five-song set consisting of four Nurse tracks and "Rain on Tin", including a delicious "I Love You Golden Blue" opener with Lee on Neil's ubiquitous pump organ and Jim on grand piano.

In March 2005, the band were back in Japan for another five shows, this time playing standard Nurse tour sets. They did a brief run of east coast US shows in April, including an unexpected quartet gig in Providence that Jim was unable to attend (a year later, the band would play their first intentional quartet shows). Most of the summer was spent at European festivals, on three separate legs. A new tune entitled "Sleepin' Around" made its debut in August (an earlier low profile July gig featured a Lee/Jim-less trio premiering very rough versions of four songs also destined for "Rather Ripped"). The band continued to heavily promote Nurse throughout the year, including two special John Lennon tribute shows in Paris that featured a full-band rendition of Lennon's "Isolation", previously covered by Lee on his "Amarillo Ramp" release. On November 26th and 27th, 2005, Jim O'Rourke played his last shows as a member of Sonic Youth, at two Brazilian festivals that also served as the final outing for most of the Nurse material.

PACKAGING

All of the album's art was painted by Richard Prince, depicting various 'Nurse' characters. The cover features a flower-bearing nurse effectively titled "Sonic Youth Nurse". The CD booklet is 6 pages. The inside cover features a track list, with "New England Nurse" on the adjacent page. The next 2 pages are a picture of the band posing in front of several Prince paintings. The last 2 pages feature the album credits, and "Dude Ranch Nurse". The back of the booklet features an untitled nurse portrait, with the very, very faint image of a man leaning over her shoulder. The back of the album features "Surfing Nurse", though the title is not visible on the North American CD release (see scans of the vinyl, advance promo or Japanese edition for this detail). The disc itself features indistinct red paint imagery, while the tray liner has an enlarged "Sonic Youth Nurse" logo. The Japanese edition contains a (correct!) lyric sheet in the booklet. The double vinyl edition is in a gatefold w/ "Dude Ranch Nurse" on the left panel and the nameless lipstick/ghostman nurse on the right panel, with the album's credits. "Surfing Nurse" appears on the back. All four vinyl labels feature red paint motif. "New England Nurse" is not present.

CREDITS/LINERS

All songs by Sonic Youth: Thurston Moore/Kim Gordon/Lee Ranaldo/Steve Shelley/Jim O'Rourke
Published by Sonik Tooth (BMI) and Field Code Music (BMI)
Recorded at Echo Canyon NYC July 2003 - February 2004
Recording Engineer: Aaron Mullan
Mixed by Jim O'Rourke at the Magic Shop, NYC February 2004
Except: "Kim Gordon..." Rec/Mix'd Echo Canyon NYC January-March 2003
Assistant at Magic Shop: Juan Garcia
Produced by Sonic Youth
Mastered by John Golden
Nurse paintings and band photo by Richard Prince
Art direction: Frank Olinsky
Additional vocal production: Don Fleming
Thanks to: Bob Lawton, Carlos van Hijfte, Chris Habib, John Silva, Michele Fleischli, Michael Meisel, Richard Grabel, Joel Mark, Steve Rosenthal & the Magic Shop Crew

Management: SAM

www.sonicyouth.com

NORTH AMERICAN VERSION ONLY: back cover features the following notes:

Macintosh (minimum): 68040 Processor, 16 MBytes of RAM, System 7.1 or higher, monitor supporting thousands of colors, double-speed (2x) CD-ROM drive

Macintosh (preferred): Power PC Processor, 16 MBytes of RAM, System 7.5 or higher, monitor supporting thousands of colors, Quad-speed (4x) CD-ROM drive

PC: Pentium Processor, 16 MBytes of RAM, Windows95 or Windows98 (Windows NT is NOT supported), monitor supporting thousands of colors, double speed (2x) CD-ROM drive

NO GUARANTEES: The enhanced CD content is provided without guarantees or warranties of any kind. Universal Music Group shall not be liable for any direct, indirect, or consequential damages arising out of the use or inability to use this CD.

ADDITIONAL NOTES

From FILTER magazine 2006 SY discography self-commentary:

"It was great being able to reconnect with Richard Prince and have his paintings for artwork. It's maybe my favorite cover. - KG"

Citing legal concerns, "Mariah Carey and the Arthur Doyle Hand Cream" was renamed with Kim Gordon as the title character for the LP release. Early advance copies featured the original "Mariah Carey" title.

For more information on songs (including lyrics, who played what, when the songs were first and last performed, and other trivia), please visit the Song Database.

RELATED RELEASES

MARIAH CAREY & THE ARTHUR DOYLE HAND CREAM -- split single w/ Erase Errata featuring an original song that ended up on Nurse, slightly retitled...

UNMADE BED -- promo single w/ radio edit of 'Unmade Bed'

RELEASE INFO

VINYL
RELEASE DATE

ORIGIN

LABEL

CATALOG #

06/04

US

Goofin'

GOO-06

NOTES: 2x12" in gatefold sleeve.

07/15/16

US/Europe

DGC/Ume

B0023741-01

NOTES: reissue 2x12" in gatefold sleeve.
Newly remastered from original analog masters
Includes download card for 320mbps MP4 AAC files.
CD
RELEASE DATE

ORIGIN

LABEL

CATALOG #

06/08/04

US/Canada

Geffen

B000254912

NOTES: enhanced CD w/ link to SY.com content

06/14/04

Japan

Geffen

??

NOTES: featuring bonus tracks "kim chords" + "beautiful plateau"

06/04

UK

Geffen

?

NOTES: w/ bonus track "kim's chords"

06/04

Europe

Geffen

0602498623619

NOTES: made in germany. enhanced CD, no bonus track.

2004

Europe

Geffen

?

NOTES: promo CD w/ all 10 songs. 'i love the golden blue' = misprint?
INFO NEEDED FOR THIS RELEASE
I need more release info for different versions/variations.
Please write me w/ anything that's missing!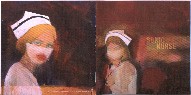 CD booklet covers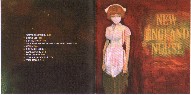 CD booklet 0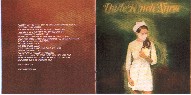 CD booklet 1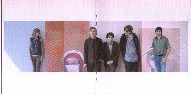 CD booklet 2


CD back cover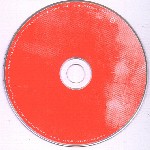 disc


CD tray liner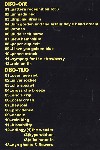 hong kong CD tracklist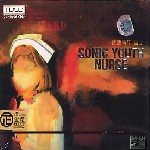 japan CD front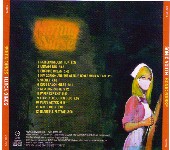 japan CD back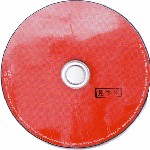 japan CD disc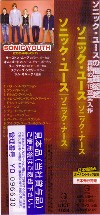 japan CD obi strip


japan CD booklet lyrics 1


japan CD booklet lyrics 2


japan CD booklet lyrics 3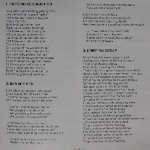 lyrics 3.5


japan CD booklet lyrics 4


japan CD booklet lyrics 5


japan CD booklet lyrics 5


japan CD booklet lyrics 5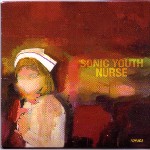 advance promo CD cover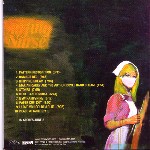 advance promo CD back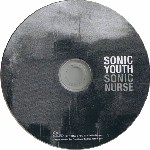 advance promo CD disc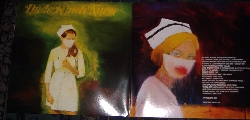 vinyl gatefold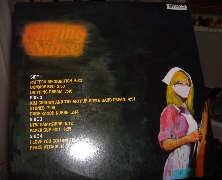 vinyl back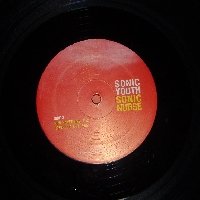 vinyl label (side 3 example)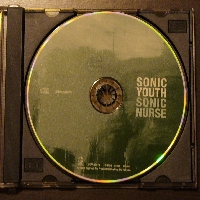 promo CD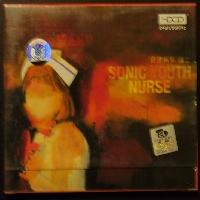 pirate HDCD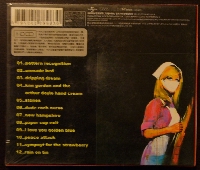 pirate 'HDCD' track list (note 'bonus' tracks!)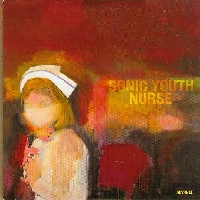 advance CD cover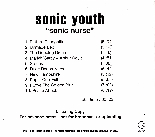 listening copy CD info


listening copy CD disc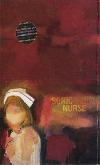 indonesian cassette cover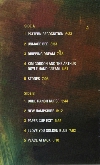 indonesian cassette liner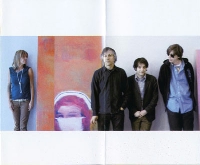 indonesian cassette liner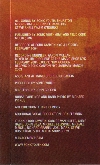 indonesian cassette liner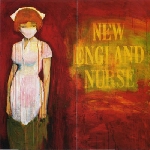 indonesian cassette liner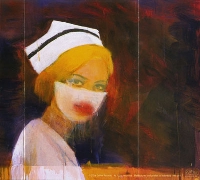 indonesian cassette liner


indonesian cassette liner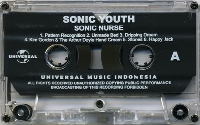 indonesian cassette (note track 6.. wha?)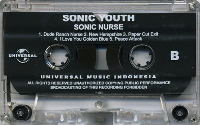 indonesian cassette (note 'paper cut exit')