TRACK LIST:
1.
Mariah Carey and the Arthur Doyle Handcream
SONIC YOUTH
--
2.
Glitter
ERASE ERRATA
NOTES
SY pay tribute to Mariah Carey w/ Erase Errata on this split single. Features the same version of "Mariah" that appears on Nurse (though it was retitled "Kim Gordon..."), but a different mix.

RELEASE INFO

VINYL
RELEASE DATE

ORIGIN

LABEL

CATALOG #

2003

US

Narnack

?

NOTES: split 7" single w/ erase errata. limited to 1500 copies.
INFO NEEDED FOR THIS RELEASE
Please write me w/ anything that's missing!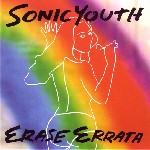 cover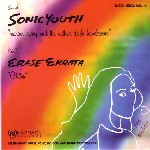 back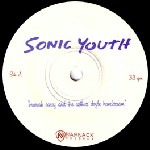 label side 1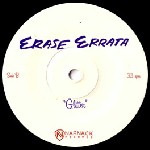 label side 2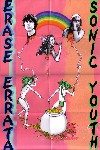 insert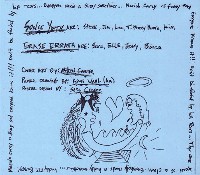 insert