When I started posting here I was making a multi-volume mix of SY and friends, listening to everything (that I have) in chronological order...It's not really a best of..I'm not sure what it is, other than an exercise in listening and selecting.

Anyway, I'm up to 1998 and I already have four mixes...I project I'll end with six. I'll post the track listing when I'm done so you can tell me what you think I should have included, or remark about how insane I am.

Anyway, I'm finding some interesting things--I thought that I prefered early Sonic Youth, but what I'm finding is that as they progress they get better, and I'm actually at the point where I'm having an extremely difficult time excluding any songs from the mixes.
__________________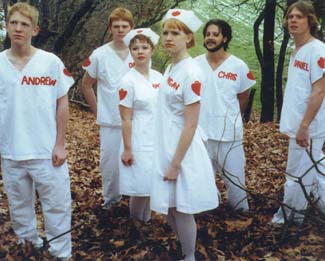 That dragon ain't the love sweet love.