TRACK LIST:
NOTES
This is a Sonic Youth/Nirvana bootleg video that purports to be from a September 9th, 1989 show at the Metro in Chicago, IL. However, apparently SY's set is simply Gila Monster Jamboree from January 5th, 1985 and Nirvana's set may be from September 30th... it's still debated. If you have any details, please write.
CCS Video Series, worldwide distribution by MGR Records. Made in Italy.

RELEASE INFO

VIDEO
RELEASE DATE

ORIGIN

LABEL

CATALOG #

?

Italy

MGR Records

?

NOTES: VHS bootleg video.
INFO NEEDED FOR THIS RELEASE
Please write me w/ anything that's missing!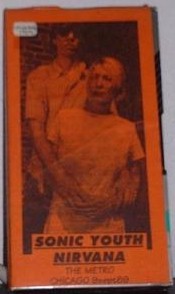 cover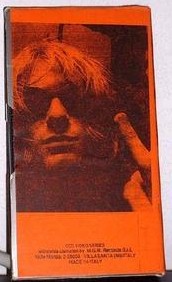 back


spine