TRACK LIST:
NOTES
This is a project compiled from Mats Gustafsson's night at the Kulturbro 2000 Festival (each SY member also curated one evening). It was recorded on October 9th, 2000. All SY members appear, with Kim on vocals, Thurston playing guitar, Lee playing guitar, bells, and live electronics, Steve playing guitar (!), and Jim doing a live mix. Linda Kallerdahl, Loren Mazzacane Connors, Lotta Melin, and David Stackenas also appear.
The guitarists each performed in their own room, which was missing a wall so they could be observed (though they were also roped off with a sign that read "Do not touch the musicians").

RELEASE INFO

CD
RELEASE DATE

ORIGIN

LABEL

CATALOG #

09/21/04

?

Smalltown Supersound

STS080

NOTES: 9-track CD recorded 10/09/00
INFO NEEDED FOR THIS RELEASE
Please write me w/ anything that's missing!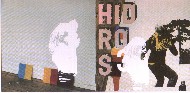 covers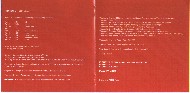 booklet 1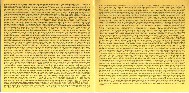 booklet 2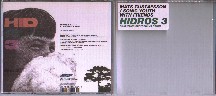 back/front