NOTES
"Black Box" was an extremely limited set released to coincide w/ Sonic Youth's week-long installment @ the Ystad Festival in October 2000. 100 copies were made for sale, and 50 copies HC set aside for the participants. It contained music + art by those involved, most unavailable elsewhere.
Contents:
- Carl Fredrik Reuterswärd: print (off set) signed
- Sven-Åke Johansson: prints (off set) signed
- Clara Hall: only original serigraphy
- Roza Czulowska: "details" original photography, sepia-toned/blue-toned, some as collages, photos, signed.
- Frauke Eckhardt: serigraphy on plexiglass, printed score on acrylic glass, signed
- David Stackenäs: score, "Ellen", print
- Leah Singer: silhouette cut, signed
- Lee Ranaldo: "Four organs (Torn)" Torn photograph (4 parts in an envelope)
- Kim Gordon: object (VIP card with a 30% discount at the Ystad Art Museums)
- Thurston Moore: fanzine "What I Like About Feminism" (cover by Kim Gordon), signed
- Loren MazzaCane Connors: "pretty as ever", object book with drawings
- Mats Gustafsson: object - signed reed, from 150 different gigs
- Lotta Melin: dance sketch in sand, signed
- Barbro Ravander: "Sterbarium", graphic print/assemblage, signed
- Sofia Kroon: "Solitude", object
- Jim O´Rourke: "5 tracks" CD 47:09, jim:computer:hotel, recorded spring 2000
- Zeitblom & Uwe Warnke: "Liegend/Im Fall" CD 49:19
- Lee Ranaldo, Thurston Moore, Steve Shelley with Mats Gustafsson: "Without Kim I + II" CD 62:03. Recorded New York, April 12 1999 by Wharton Tiers
- Crazy Wisdom Sound System: 7" w/ Conny C Lindström & Christian Falk - "Our pleasure indeed" 7:10 //// Martin Klapper & Herman Müntzing: "the Random Buffs take VI" 5:02.
- Sonic Youth w/ Mats Gustafsson (tenor sax): "Lightnin" 7" (both sides - recorded at Kongsberg Jazz Festival in Norway, July 8th 2000. Part one - 5:00 & part two - 4:40
- David Stackenäs (guitar): 7" w/ two tracks: 10:01, recorded by Klas Augustsson, Stockholm, APRIL 8 & 9 2000
RELEASE INFO
BOX
RELEASE DATE

ORIGIN

LABEL

CATALOG #

2000

Sweden

Olof Bright?

?

NOTES: limited to 150 copies.
INFO NEEDED FOR THIS RELEASE
Is this info basically correct? If not, let me know what's wrong.
Close-up scans of the various items would be great!
Please write me w/ anything that's missing!


box contents


box contents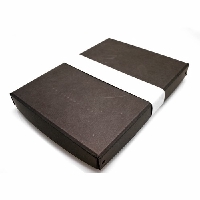 more box shots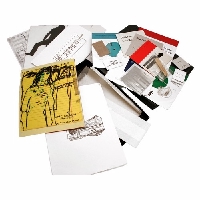 more box shots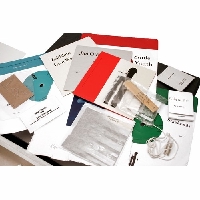 more box shots