TRACK LIST:
1.
Cindy (Rotten Tanx)
--
2.
Teenage Buddhist Daydream
NOTES
The first and only single release from Thurston's solo LP "Psychic Hearts" (though "Ono Soul" was the video). B-side features non-LP track.

"Teenage Buddhist Daydream" was included on the 2006 "Psychic Hearts" 2x12" reissue.

RELEASE INFO

VINYL
RELEASE DATE

ORIGIN

LABEL

CATALOG #

1995

US

DGC

DGCS7-19387

NOTES: 7" single from "psychic hearts"
INFO NEEDED FOR THIS RELEASE
Scans of vinyl labels would be appreciated.
Please write me w/ anything that's missing!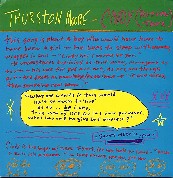 cover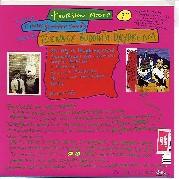 back