TRACK LIST:
| | | |
| --- | --- | --- |
| 1. | Andre Sider af Sonic Youth | 57:32 |
NOTES
2008 was a wonderful year for fans of the SYR series, with the vinyl-only SYR7 being followed almost immediately by the CD-only SYR8. SYR8 contains the band's set from July 1st, 2005 at the Roskilde Festival in Denmark. The day before they had played a proper set supporting Sonic Nurse, but for this performance they chose to present the 'Other Side of Sonic Youth', enlisting Mats Gustaffson on saxophone and Masami Akita (aka Merzbow) on laptop to provide a skull-melting solid hour of unbelievably intense improvisational noise. They split the hour into 5-minute intervals as follows:
Kim/Steve start
Thurston joins
Lee joins
Jim joins
Mats joins
Merzbow joins
Kim leaves
Steve leaves
Thurston leaves
Lee leaves
Mats leaves
Merzbow finishes
Black Sabbath performed immediately afterwards.
Colour = Pear?! Mustard?!
Language = Danish

RELEASE INFO

CD
RELEASE DATE

ORIGIN

LABEL

CATALOG #

07/28/08

US

Sonic Youth Records

SYR8

NOTES: CD only release.
INFO NEEDED FOR THIS RELEASE
Please write me w/ anything that's missing!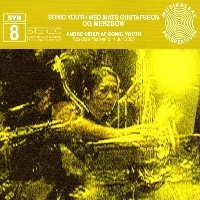 front cover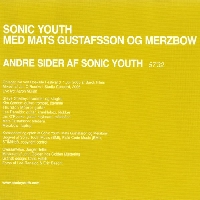 inside cover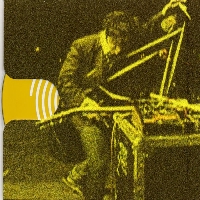 sleeve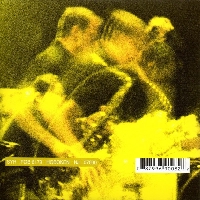 back cover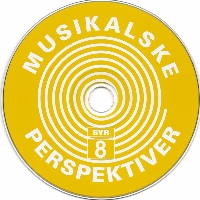 disc