TRACK LIST:
| | | |
| --- | --- | --- |
| 1. | Invito Al Cielo | 20:50 |
| 2. | Hungara Vivo | 6:12 |
| 3. | Radio-Amatoroj | 29:21 |
NOTES
The third SYR release. Color: black (clear vinyl). Language: Esperanto. See entry for "A Thousand Leaves" for more info.
After initial pressings on clear vinyl, it's now pressed on black.
SLR pre-orders shipped out in January, the album appeared in stores on March 2nd. SYR/SLR write-up:

Three platters in and no signs of slowing; more deep swells of clang from Echo Canyon. It's starting to get a little absurd calling these things "EPs" (number three clocks in at over 50 minutes of music), but why complain b/c it just means a mad bargain for you! Especially considering that these sessions were graced by the prescence of yours and my favorite "omnimusician", Chi- town's own Jim O'Rourke, whose impossibly numerous associations include Gastr del Sol, Faust, Tony Conrad, John Fahey, Smog and Henry Kaiser. While in town to join Takehisa Kosugi and the Merce Cunningham Dance Company (which Thurston also participated in), J.O. swung by for an afternoon of intense improvised ensemble alchemy. This time around, the ill-fated "universal language" Esparanto adorns the sleeve, in keeping with the series' (ir)reverent faux Euro-art-music design themes.
The opener "Invito Al Cielo" is all amp-moan and synth scratch, yet placid (in the storm-eye sense), featuring some inspired trumpet-Brut and more whispered scats from Kim. The shimmering vibes and sine-pulse of "Hungara Vivo" actually recalls the digi-mosaics of oh-so-au curant electronicsters like Microstoria, yet nonetheless was performed by the band in good ole real time and space. "Radio-Amatoroj" is another long-form spelunk into an audio architectonics of cathedralic proportion. More cymbal-spray and guitar-gong percussives, shifting textures ebb and fade in some kind of psycho-sensory algebra you don't even need to know how to solve. Just hear...
Did I mention that the 12" is pristine CLEAR vinyl?? And of course donít forget the formidable predecessors - SYR1 (French, cd/red vinyl) SYR2 (Dutch, cd/blue vinyl).
Release Date : March 2,1998 P.S. Keep ears peeled for a April 21 release of "A Thousand Leaves", the new full length album on Geffen...


RELEASE INFO

VINYL
RELEASE DATE

ORIGIN

LABEL

CATALOG #

03/02/98

US

Sonic Youth Recordings

SYR3

NOTES: 12" on clear vinyl.
CD
RELEASE DATE

ORIGIN

LABEL

CATALOG #

03/02/98

US

Sonic Youth Recordings

SYR3

NOTES: CD EP.
INFO NEEDED FOR THIS RELEASE
Please write me w/ anything that's missing!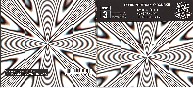 CD covers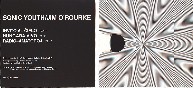 CD inside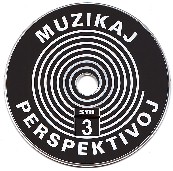 disc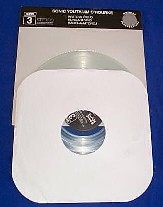 clear vinyl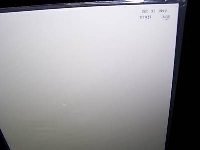 test pressing