TRACK LIST:
1.
Shaking Hell (live)
3:27
--
2.
Little Jammy Thing
2:19
NOTES
7" that came w/ the Italian book "Sonic Life" by Guido Chiesa (ISBN 88-7226-050-7). CD version had extra track.
Shaking Hell is live @ Vera in Groningen, Netherlands on November 24th, 1983.
Little Jammy Thing is odd instrumental Wish Fulfillment demo recorded August 8th, 1991.

RELEASE INFO

VINYL
RELEASE DATE

ORIGIN

LABEL

CATALOG #

03/92

Italy

Sonic Life

SCONC 020

NOTES: came w/ SONIC LIFE book
INFO NEEDED FOR THIS RELEASE
Please write me w/ anything that's missing!


7" side 1


7" side 2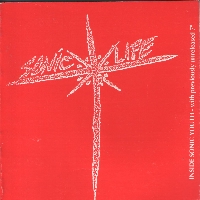 book cover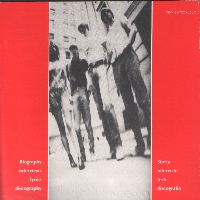 book back