TRACK LIST:
1.
These Immortal Souls - Luney Tune
--
2.
Gumball - Under My Wheels
3.
Sonic Youth - Is It My Body
--
4.
Laughing Hyenas - Public Animal #9
NOTES
This double 7" was Sub Pop Singles of the Month Club's June/July 1991 release. It's a tribute to Alice Cooper, Sonic Youth's track was recorded April 1991 at Egg Studios in Seattle, WA by Conrad Uno and Jack Endino.

RELEASE INFO

VINYL
RELEASE DATE

ORIGIN

LABEL

CATALOG #

06/91

US

Sub Pop

SP121

NOTES: 2x7" comp. 5000 pressed, some on blue-grey vinyl.
INFO NEEDED FOR THIS RELEASE
Please write me w/ anything that's missing!


cover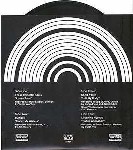 back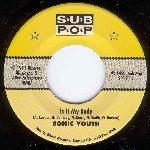 vinyl label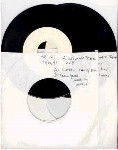 test pressing