TRACK LIST:
artist
title
1.
Beck
The Little Drum Machine Boy
2.
Aimee Mann/Michael Penn
Christmastime
3.
Sonic Youth
Santa Doesn't Cop Out On Dope
4.
The Posies
Christmas
5.
The Roots
Millie Pulled A Pistol On Santa
6.
Southern Culture On The Skids
Merry Christmas Baby
7.
Remy Zero
Christmas
8.
Elastica
Gloria
9.
Wild Colonials
Christmas Is Quiet
10.
XTC
Thanks For Christmas
11.
The Musical Cast Of Toys
Featuring Wendy & Lisa
The Closing Of The Year
12.
Ted Hawkins
Amazing Grace
NOTES
Geffen Christmas themed compilation, featuring SY's deconstruction of Martin Mull's "Santa Doesn't Cop Out On Dope".

RELEASE INFO

CD
RELEASE DATE

ORIGIN

LABEL

CATALOG #

10/29/96

US

Geffen

Geffen 25107

NOTES: compilation CD. did this come out in 1995?
INFO NEEDED FOR THIS RELEASE
Need specific release date info.
Please write me w/ anything that's missing!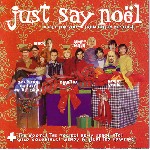 cover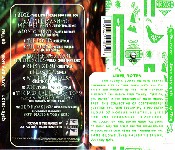 back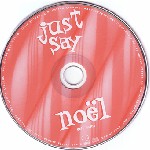 disc


sticker