TRACK LIST:
| | | |
| --- | --- | --- |
| | artist | title |
| 3-06. | Sonic Youth | Teen Age Riot |
NOTES
A 4xCD box set compilation featuring far too many bands to list (R.E.M., Dinosaur Jr, The Raincoats, Minutemen, Meat Puppets, Butthole Surfers, The Cure, Dead Kennedys, Mission of Burma, X, Jesus & Mary Chain, Red Hot Chili Peppers, Husker Du, Black Flag, Ministry, Joy Division, the dB's, Robyn Hitchcock, Gang of Four, Nick Cave, They Might be Giants, Psychedelic Furs, PIL, Throbbing Gristle, Pixies, The The, Bauhaus, Minor Threat, Beat Happening, Jane's Addiction, and Happy Mondays to start!).

RELEASE INFO

CD
RELEASE DATE

ORIGIN

LABEL

CATALOG #

10/12/04

US

Rhino

R2 76490

NOTES: 4xCD box set.

INFO NEEDED FOR THIS RELEASE
Please write me w/ anything that's missing!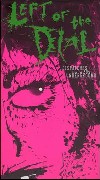 cover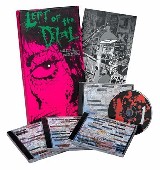 contents