Lollapalooza '95
Aaaaah.. Lollapalooza. Sonic Youth headlined, with Hole, Cypress Hill, Pavement, Sinead O'Connor (and later Elastica), Beck, the Jesus Lizard, and the Mighty Mighty Bosstones on the main stage. Second stage band information listed individually for each show.
Of course, the tour was a huge media highlight and I wouldn't even begin to try to recreate the soap opera here. Your best bet is to purchase the Online Diaries of Thurston, Lee, Beck, David Yow, Watt, Courtney, Malkmus, and others from Soft Skull Press and experience it that way.
Tour Length
29 shows
Cancelled Shows

08/19/95  	Mountain View, CA  	Shoreline Amphitheater 

Reason for cancellation: Low ticket sales.
Number of Appearances in 29 Partial or Complete Set Lists:

100%			       20
Androgynous Mind		2
Becuz			       22
Bone			       12
Brother James		       14
Bull in the Heather	       29
Candle			       11
Confusion is Next		1	07/30/95 Philadelphia, PA
Cotton Crown			6
Diamond Sea		       29
Eric's Trip		       12
Expressway			6
I Love Her All The Time		1	07/08/95 Denver, CO
Junkie's Promise	       13
Mote				9
No Queen Blues		       11
Panty Lies			6
PCH				5
Saucer-Like		       17
Schizophrenia		       18
Self-Obsessed and Sexxee	8
Silver Rocket			2
Skink			       18
Skip Tracer			4
Starfield Road		       28
Sugar Kane			2
Teenage Riot		       22
Tom Violence		       18
Unwind				4
Waist				2
Washing Machine		       29
White Kross		        9
World Looks Red			6



Current Release: Experimental Jet Set, Trash and No Star


Songs from albums:
 
Washing Machine		9
Experimental Jet Set	7
Dirty			2
Goo			1
Daydream Nation		4
Sister			4
Evol			2
Bad Moon Rising		1
Kill Yr Idols EP	1
Confusion is Sex	2



Other Statistics


Unreleased at time: 9

Number of different songs played: 33

Non-LP songs performed: 0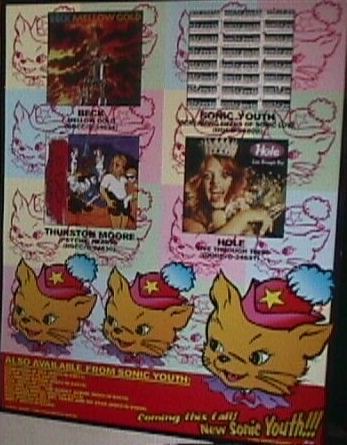 Return to the Sonic Youth Concert Chronology.