I Love You Golden Blue
Stones
Pattern Recognition
Unmade Bed
Schizophrenia
Mote
Mariah Carey & the Arthur Doyle Handcream
Teenage Riot
New Hampshire
Paper Cup Exit
Dude Ranch Nurse
Brother James
--
Rain on Tin
--
Expressway


None.
OTHER PERFORMERS
?

MEMORABILIA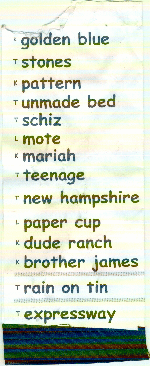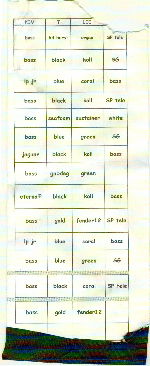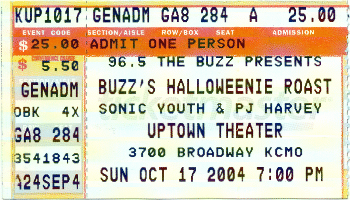 Have any information on this show? E-mail me!