World Looks Red
Bull in the Heather
Incinerate
Reena
Skip Tracer
What a Waste
Do You Believe in Rapture?
Jams Run Free
--
Pink Steam

SOUNDCHECK

Incinerate
Reena
The Hexx [Mark only]
Skip Tracer

KXLU benefit show inside an Urban Outfitters clothing shop.
OTHER PERFORMERS
DJ Dntel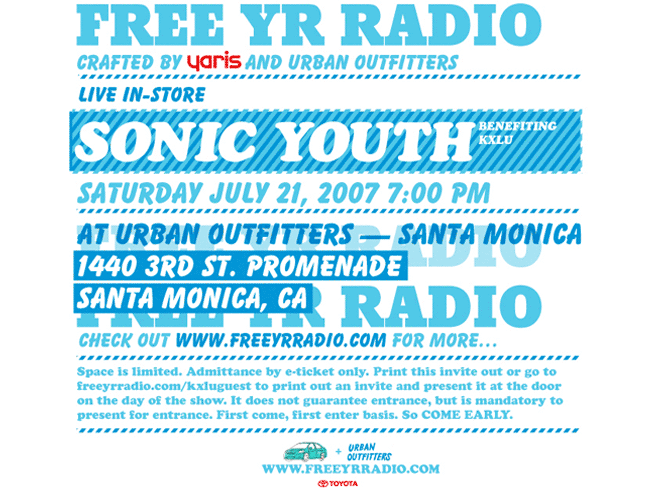 Have any information on this show? E-mail me!