She Is Not Alone
Sacred Trickster
No Way
Calming the Snake
Walkin Blue
Malibu Gas Station
Antenna
Leaky Lifeboat
Poison Arrow
Anti-Orgasm
Thunderclap for Bobby Pyn
Massage the History
PCH
--
Tom Violence
The Sprawl
--
What We Know
Death Valley '69


Live debut of 'Thunderclap', the last of the Eternal songs to be played live. Also the first performance of 'Death Valley 69' since 2000.
In the afternoon Lee and Thurston did an acoustic session for CBC Radio, playing "Antenna" and "Sacred Trickster" (with Thurston singing!).
OTHER PERFORMERS
The Entrance Band

MEMORABILIA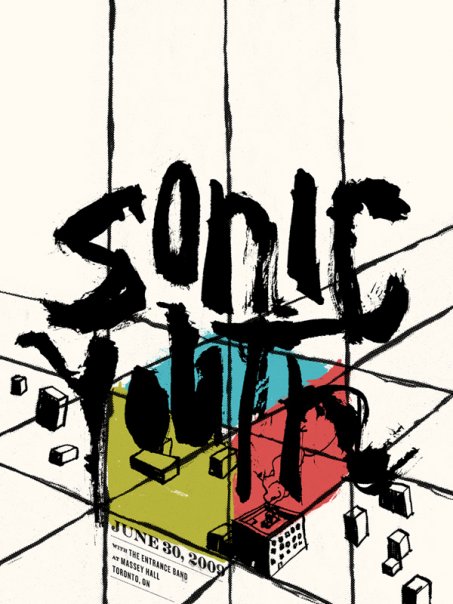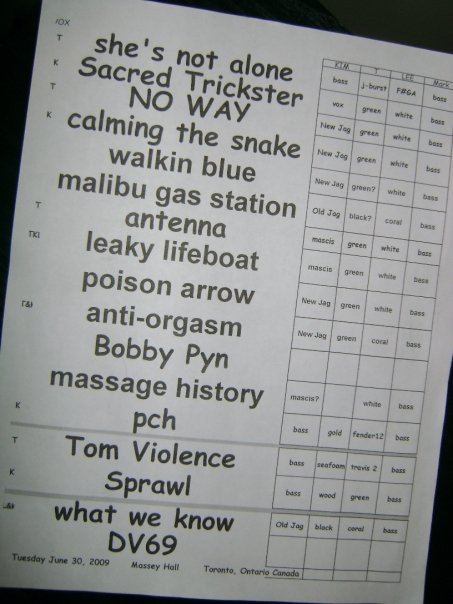 Have any information on this show? E-mail me!