I Love You Golden Blue
Schizophrenia
Pattern Recognition
Stones
Unmade Bed
Paper Cup Exit
Empty Page
Dude Ranch Nurse
Mariah Carey And The Arthur Doyle Hand Cream
Mote
New Hampshire
Drunken Butterfly
--
Brother James
Rain On Tin
--
Making The Nature Scene

BRO JAMES + RAIN ON TIN possibly reversed.
OTHER PERFORMERS
J Mascis

MEMORABILIA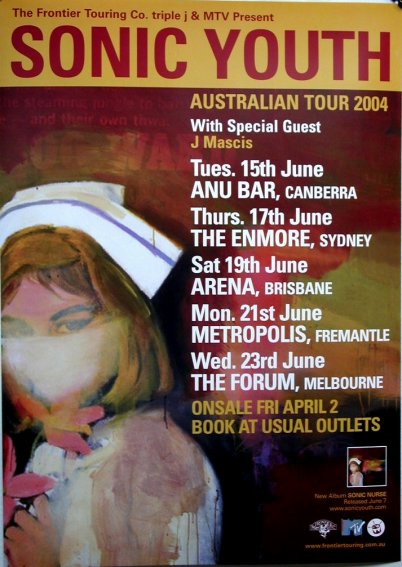 Have any information on this show? E-mail me!