Candle 
Silver Rocket 
'Cross the Breeze
Rain King
Teen Age Riot 
The Wonder 
Hyperstation 
Eliminator Jr. 
Total Trash 

"Silver Rocket" and "You Pose You Lose" on the Forced Exposure Silver Rocket 7" are from this show. "Total Trash" and "Totally Trashed" from the Daydream Nation deluxe edition are also from this show, as is "Encore" from Mix Tape #4.
OTHER PERFORMERS
David Linton & Zeena Parkins

MEMORABILIA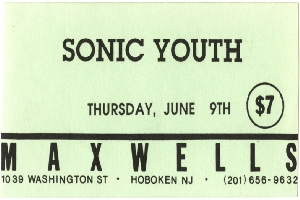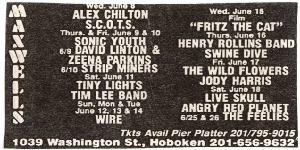 Have any information on this show? E-mail me!