I Love You Golden Blue
The Empty Page
Unmade Bed
Stones
Pattern Recognition
Mote
New Hampshire
Paper Cup Exit
Dude Ranch Nurse
Drunken Butterfly
--
Rain on Tin
Kim Gordon & The Arthur Doyle Hand Cream



Benefit show for local Community Resources for People With Autism.
Lee joined J Mascis for "Little Fury Things".
OTHER PERFORMERS
LoFine
The Chemical Wedding
The Claudia Malibu
Steve Westfield and the Lonesome Bros.
Sebadoh
J. Mascis

MEMORABILIA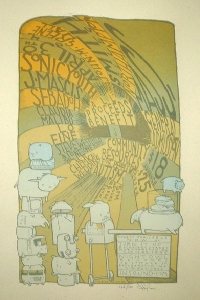 Have any information on this show? E-mail me!