Candle
Incinerate
Reena
Eric's Trip
Do You Believe in Rapture?
Schizophrenia
Catholic Block
Kool Thing
Skip Tracer
What a Waste
Bull in the Heather
100%
Jams Run Free
Pink Steam
--
Teenage Riot
Silver Rocket
--
Brother James
Shaking Hell

Sonic Youth's first performance in China.
OTHER PERFORMERS
Carsick Cars

MEMORABILIA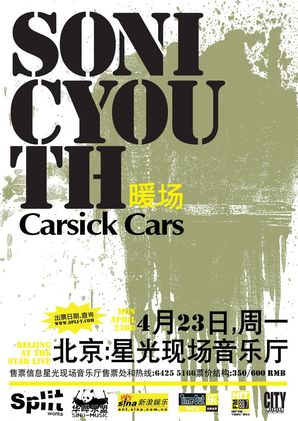 Have any information on this show? E-mail me!