I Love You Golden Blue
The Empty Page
Unmade Bed
Stones
Plastic Sun
Pattern Recognition
Mote
New Hampshire
Paper Cup Exit
Dude Ranch Nurse
White Kross
Drunken Butterfly
--
Peace Attack
Mariah Carey & The Arthur Doyle Hand Cream
--
Rain on Tin




None.
OTHER PERFORMERS
Comets on Fire

MEMORABILIA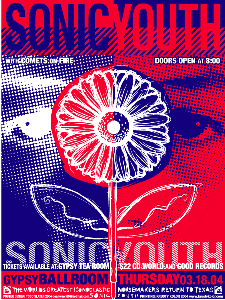 Have any information on this show? E-mail me!