The Sprawl
'Cross the Breeze
Silver Rocket
Kissability
Brother James
I Love Her All The Time
Hey Joni
White Cross

[incomplete]

12" bootleg "Onsoku Seinen" claims to contain the first Japanese show, which would be this gig. Set list to the left is taken from that bootleg.
OTHER PERFORMERS
unknown...

MEMORABILIA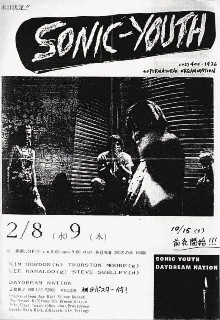 Have any information on this show? E-mail me!