12 songs, more than 50 minutes of music, 10 days to record, mix and master the whole thing: ILLUSORY FIELDS OF THE UNCONSCIOUSNESS is the first full length effort for RECS OF THE FLESH, coming after 9 months of pre-prod madness, longing for a sound of its own, crafted during hard days of summer struggle.

We certainly hope you'll enjoy.
Coming back to Sardinia after a couple weeks "touring" around the US (with stops in Chicago, Orland Park, Minneapolis & St. Paul, San Francisco and Antioch) is never easy, but especially after having enjoyed the company of the wonderful Justin and Xavier... and having shared the stage with SMALL WHITE at BIG V's for a trippy, trippy show...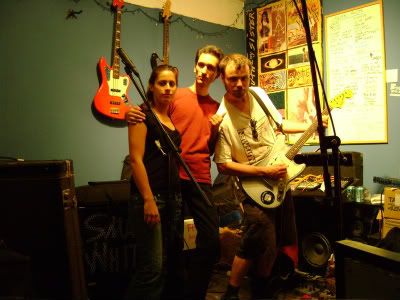 Are you guys curious about all this? We have SOCIAL FAILURE online @ our myspace page here:
http://www.myspace.com/recordingsoftheflesh
If you really want to, we could put this up for download?
Let us know what you think!
CIAO,
Max