today's criterion double feature
albert brooks' "mother" (1996)
slightly weird comedy that feels like it belongs in a more mainstream channel with very 80s music and production values except it's about a middle aged man who after his second divorce tries to solve his women problems by moving back with his mom. which is hilarious and creepy at times. but mostly funny. yeah.
for the main course the forever glorious TAMPOPO (Juzo Itami, 1985).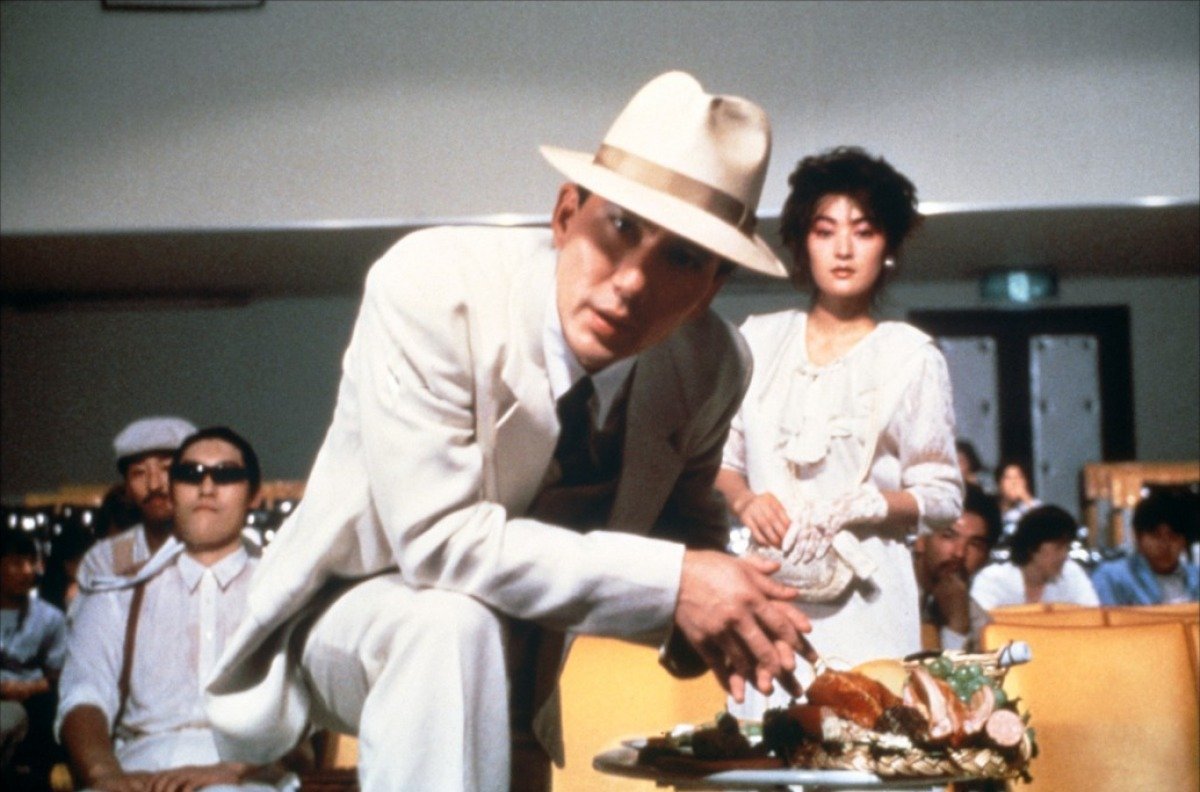 i fucking love this movie and always go back to it every few years whenever possible. it's all about eating, and at the core of it there's a kung-fu western about ramen. but around it there are all sorts of vignettes about life, death, sex, love, fetishes, crime, power, and so forth, all centered around food.
as food movies go this one beats babette's feast or big night, in my book. i love all three of them, and it's hard to pick favorites, but this one manages to be at once ridiculous and sublime, hilarious and a tearjerker, and in that it covers the greater ground.
it's just incredible, for my taste. no pun. but you must love food to empathize with the whole premise, otherwise it might not work for you.
if you don't love food, start with babette's feast, then big night, then tampopo for the apotheosis.