2017 NBA Finals Game One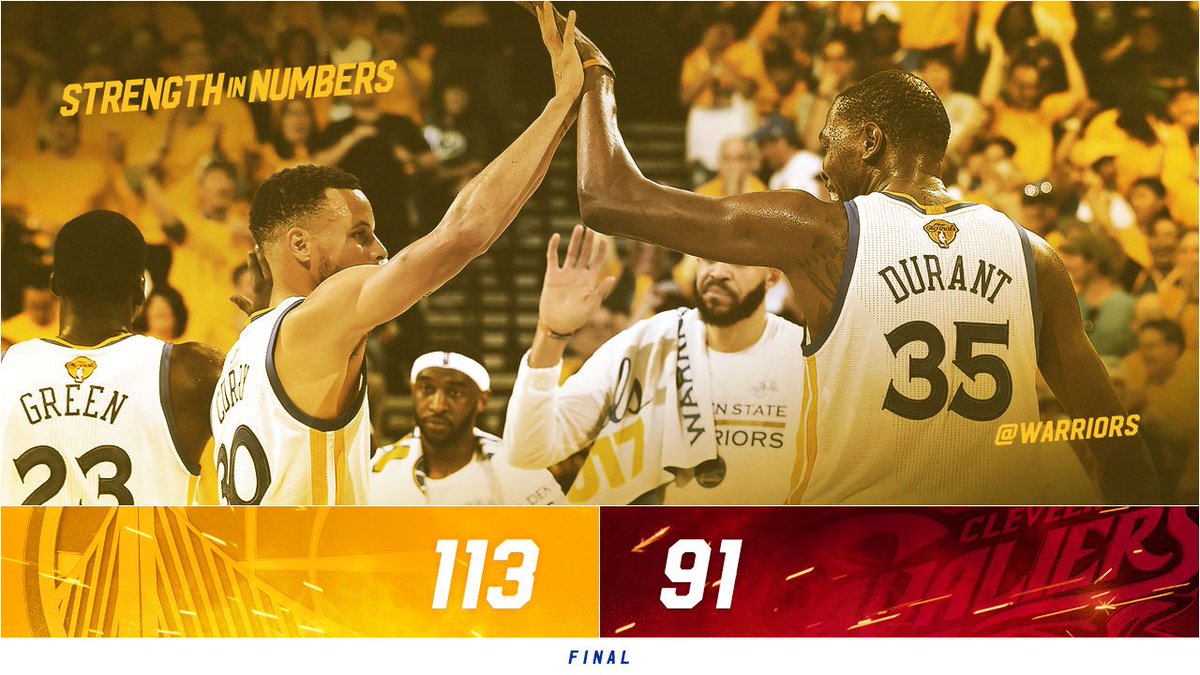 LeBron James is now 1-7 in Game 1's of the NBA Finals.
LeBron James OVERALL losing record in the NBA Finals is now 17-24 for his career.
LeBron's 28 points was enough to surpass 6000 NBA Playoff Points!
75 games in 2017 NBA playoffs
46 decided by 10+ points
20 decided by 20+ points
Halftime
•Durant: 23 points, 6 assist, 4 rebounds
•James: 19 points, 4 assist, 11 rebounds
At the end of the third quarter, Warriors lead the Cavaliers 93-72. Kevin Durant has a game-high 30 points......Durant parted the Sea of Cavaliers for some of the easiest layups & dunks:
Golden State outclassed Cleveland and dominated the entire game:
Durant 38
Curry 28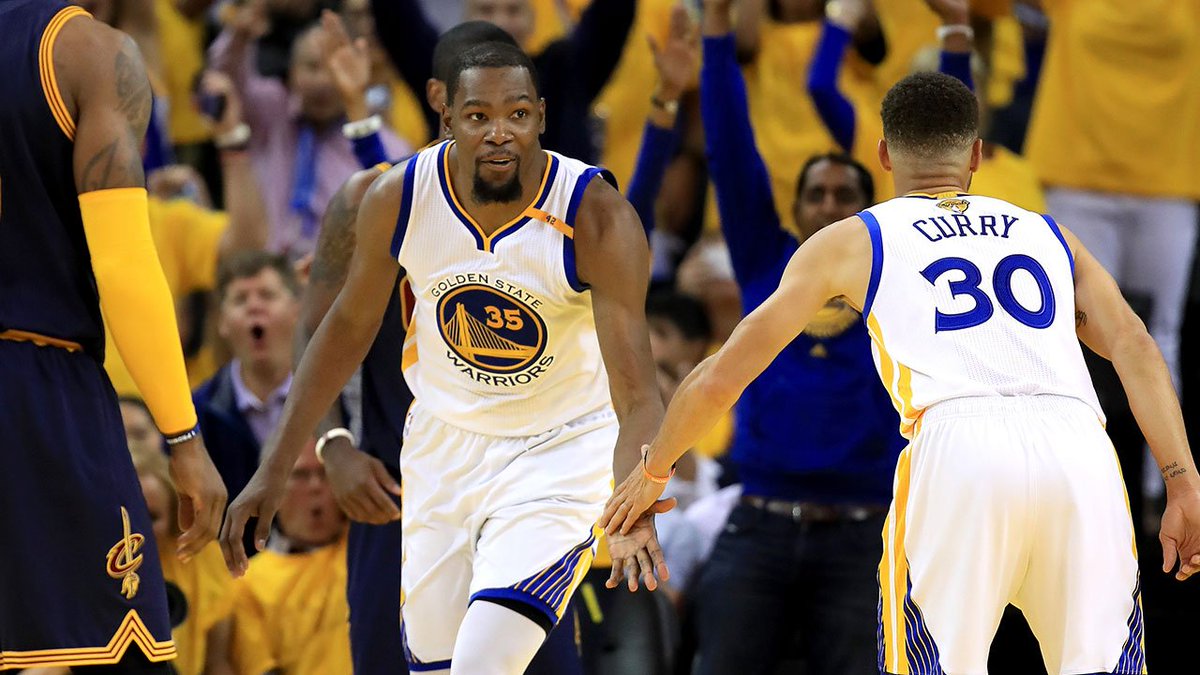 Most Points Without a Turnover - NBA Finals Game Last 30 Seasons
2000 Shaquille O'Neal 41
2017 Kevin Durant 38
Stephen Curry has tallied his first 20-point/10-assist game of the 2017 postseason (first 20-point/10-assist career game in The Finals)......the greatest shooter in the NBA was knocking down 3's from field-goal range: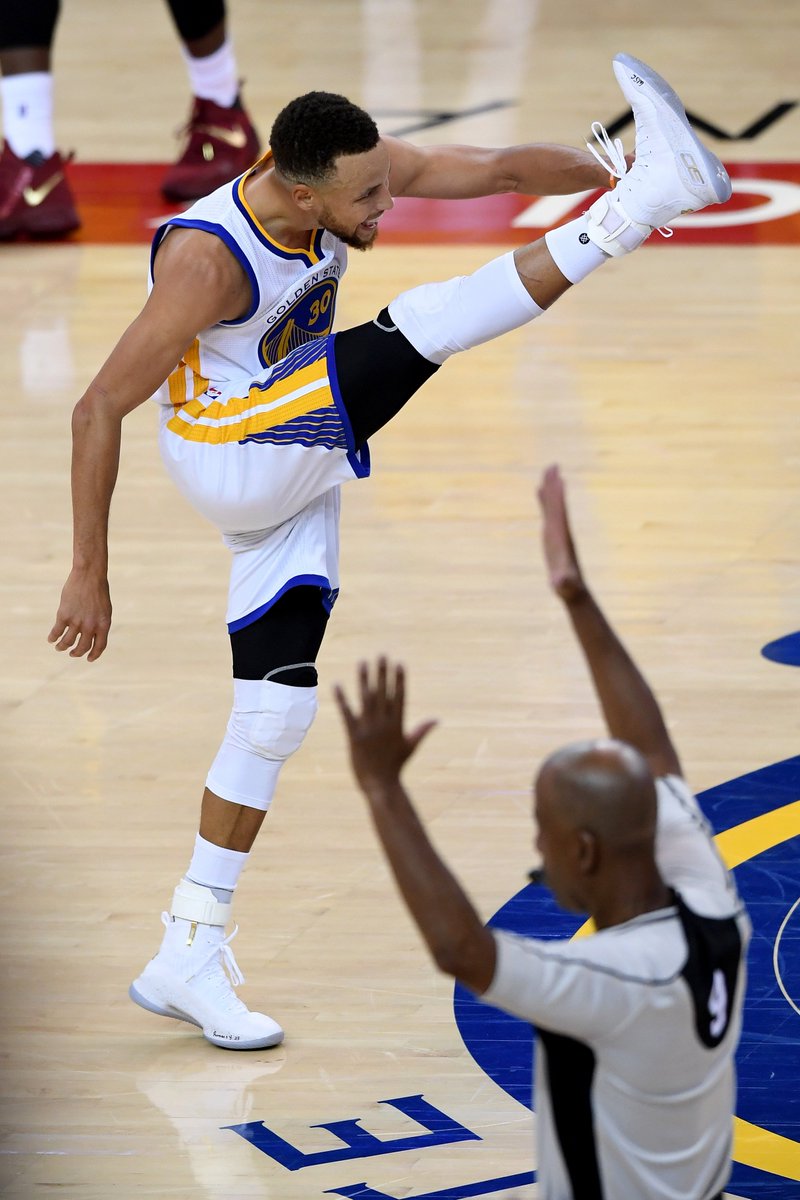 Steph Curry - "Anything I try to do on the floor, I feel like I can accomplish."
Game 1 was LeBron James' 41st Finals game. It was just the 2nd time his team was outscored in each quarter. (2013- Spurs)
Steph continues to lead in plus-minus, +20......LeBron a minus-22.
Cavs defense = terrible in the regular season, didn't have a single steal in Game One......Golden State had 12.
Warriors tallied four turnovers last night, tying the NBA record for fewest turnovers in an NBA Finals game.
Fewest Turnovers for a Game in NBA Finals History
2017 Warriors 4
2013 Spurs 4
2005 Pistons 4
The Cavs have 13 players on their roster in the box score, six of them didn't score a point.
The Cavs shot better from 3PT (35.5%) than they did from the field (34.9%)...
Ummmm......Cavaliers are now 0-5 in NBA Finals games coached by Mike Brown.