-
Sonic Gossip
(
http://www.sonicyouth.com/gossip/forumdisplay.php?f=3
)
| | |
| --- | --- |
| Moshe | 11.01.2007 02:27 PM |
---
Jonas Mekas/SY/Harry Smith Video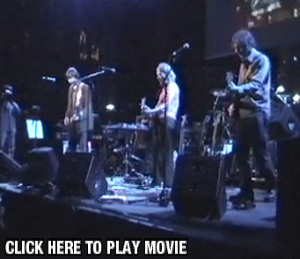 from the news section:
Jonas Mekas/SY/Harry Smith
Footage of SY at St. Anne's Church, NYC, November 1999, shot by legendary filmmaker Jonas Mekas. SY is playing to Harry Smith's "Early Abstractions" film, as part of a celebration of Harry Smith, the avant-garde filmmaker who was responsible for compiling "The Anthology Of American Folk Music." SY also backed up Roswell Rudd from the NY Art Quartet on "Drybones," a song from the box set. Check out more of Jonas' amazing work at jonasmekas.com---a new short film is uploaded every day (this SY film was Oct 8, 2007 on Jonas' calendar)--free to d/l on day of release, .99 thereafter.
| | |
| --- | --- |
| waltercarson | 11.01.2007 08:22 PM |
---
totally sweet video..
| | |
| --- | --- |
| atsonicpark | 06.17.2010 11:09 AM |
---
I recently got that one 5 hour Jonas Mekas old-home-videos thing, and it's AWESOME! It's called AS I WAS MOVING AHEAD I SAW BRIEF GLIMPSES OF BEAUTY.
All times are GMT -5. The time now is

06:43 AM

.
Powered by vBulletin Version 3.5.4
Copyright ©2000 - 2021, Jelsoft Enterprises Ltd.
All content ©2006 Sonic Youth